Urdu Columns By Saad Ullah Jan Burq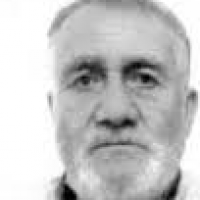 | | |
| --- | --- |
| Columnist Name | Saad Ullah Jan Burq |
Saadullah Jan برق has been born in the village of Dakhsud village of Nawtar district of Khyber Pakhtunkhwa province. The name of the father is surprised. He studied tallest classes and later did not have any other studies due to economic problems and was behind the small tasks.Saadullah Jan برق is a well-known column writer, published in thousands of magazines in various print publications, but some of his printed books are as follows:
Electricity
Anardhan (Shariari Sam)
Saad ullah Jan Burq is an Urdu columnist who writes columns in Urdu which is the national language of Pakistan. You can read latest columns of Saad ullah Jan Burq on this page. Urdu columns of Saad ullah Jan Burq are updated on daily bases with latest views and words on different aspects of the world including political and country's situation.