Federal Investigation Authority - FIA Jobs in Pakistan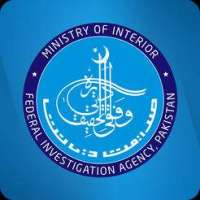 | | |
| --- | --- |
| Name | Federal Investigation Authority - FIA |
| Phone # | 111-345-786 |
| Website | http://www.fia.gov.pk |
| Email | [email protected] |
| Address | FIA Head Quarters, G-9/4, Islamabad, Pakistan. |
FIA stands for federal investigation agency. It is a security, intelligence and criminal investigation agency under the control of Interior Secretary of Pakistan. The main objective of FIA is to protect the nation's interests and defend Pakistan, to uphold and enforce criminal law, and enable law enforcement in the country. FIA is headed by appointed director general who is appointed by the prime minister and confirmed by the president. Headquarter of FIA is located in Islamabad. The FIA also undertakes international operations with objective of the close cooperation and coordination. FIA has various branch and field offices located in all major cities throughout Pakistan.
Write the Recruitment Policy of FIA jobs?
Recruitment is conducted by National Testing Service (NTS), FIA recruitment is totally based on merit. As a recruitment policy, one must pass through step by step process which includes, written, physical fitness, skill, and psychometric test.
How do we come to know that jobs of FIA are available?
FIA publishes its available jobs in the local newspaper of Pakistan, like Dawn, Jang, Express, The Nation, The News, Nawai e Waqt, and Mashriq
Write active departments of FIA jobs?
Counter-terrorism Wing (CTW)
Anti-Corruption Wing (ACW)
Economic Crime Wing (ECW)
Immigration Wing (IW)
Technical Wing (TW)
Legal Branch (LB)
National Central Bureau (NCB)
Anti Trafficking Unit (ATU)
How to apply for FIA jobs?
Candidates are suggested to apply via prescribed form available at the official site of UTS i.e. uts.com.pk and UTS jobs page.
Fill the Application Form carefully and submit it along with a paid deposit slip of test fee in favor of UTS to the UTS Head Office 278-A, Nazim-ud-din Road, F-10/1, and Islamabad.
What is the eligibility criteria for FIA jobs?
For InspectorMSc (CS)/BCS/BS (CS)/BS (Telecom)/ BS (SE)/BIT/MIT (FSC/A-Level) Degree from HEC recognized university is required to apply.
For Sub InspectorMSc (CS) /BCS/BS (CS)/BS (Telecom)/BS(SE)/BIT/MIT (FSC/A-Level) qualified candidates can apply.
ForAssistant Sub Inspector(ASI) ICS/FSc (Maths) or equivalent qualification is required.
For Head ConstableFA/FSc/ICS or equivalent qualification is required.
For ConstableMatric in Science Subjects or equivalent is required to apply.
Write the age limit for applying FIA jobs?
Age should be between 20 to 45 years for applying FIA jobs,
Write Physical Measurement for Inspector / Sub Inspector / ASI / Head Constable / Constable?
Height for Male should be minimum 5' Feet and 6" Inches.
Height for Female should be 5' Feet and 2" Inches for the Posts of Inspector & Sub Inspector.
From where I can prepare for FIA job test??
There is no specific syllabus or books for the preparation of FIA job test. You can visit NTS website for past papers and sample papers related to post and can get some idea about test method.
From where I can get my roll number slip??
Just go to the website of NTS and open the tab of roll no. slip. Write your test name and CNIC number you will get the roll no. slip. Download it and get its print because roll no. slip is mandatory for test.
Write steps that are involved in the recruitment process of FIA jobs?
Following are the steps in the recruitment process of FIA jobs:
Advertisement
Application form
Short listing of candidates
Written test
Physical fitness and medical screening test
Skill test
Psychometric test
Interviews
Training
Verification