Khyber Pakhtunkhwa Public Service Commission - KPPSC Jobs in Pakistan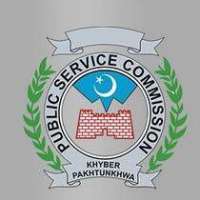 | | |
| --- | --- |
| Name | Khyber Pakhtunkhwa Public Service Commission - KPPSC |
| Phone # | +92-091-9214131, 9212897, 9213563, 9213750 |
| Fax # | +92-091-9211795 |
| Website | http://kppsc.gov.pk |
| Email | [email protected] |
| Address | 2-Fort Road Peshawar Cantt Khyber Pakhtunkhwa |
Sorry, There is No Job Available For Now
As a representative of the Government of Khyber Pakhtunkhwa, Khyber Pakhtunkhwa Public Service Commission (KPPSC) supervises the hiring of goal-oriented civil servants and top bureaucrats across the province.
For the first time, the agency of Public Service Commission established by the Government of India Act 1935 (under article 264, 265, and 266). Article 188 and 186 of Constitution 1956 and 1962, respectively implemented for the formation of the Public Service Commission. Under article 242, Constitution of 1973 established the KPPSC with headquarters centered at Peshawar.
KPPSC publishes job vacancies in newspapers and conducts the screening test for various posts in government sectors. After the initial screening test, only qualifying candidates are invited at the interview.
Subject for advertised post are Arabic, Arabic-cum-Islamiyat, Astronomy, Mathematics, Physics, Banking, Biology, Botany, Chemistry, Civics, Commerce, Education, General History, Geography, Geology, Home Economics, Islamiyat, Islamic Culture, Islamic History, Law, Microbiology, Persian, Philosophy, Political Science, Psychology, Pushto, Philosophy, Social Work, Sociology, Statistics, Urdu, Zoology, English, and additional relevant subjects.
What does KPPSC stand for?
KPPSC stands for Khyber Pakhtunkhwa Public Service Commission.
How to apply for a job in KPPSC?
Deposit application fee of Rs. 285/- and get transaction ID via SMS.
Check this page for latest KPPSC jobs advertisment
Select post according to your qualification
Follow the given link www.kppsc.gov.pk
Log in/Create your account
Add personal information
Add educational information
Add work experience
Apply for post
How to deposit test fee?
Deposit fee through Easypaisa or Jazz Cash. you can't pay the fee via other payment modes like ATM, IVR, Call Center, POS, Web, Mobile apps, Cash Deposit Machine etc.
What documents are required to apply for a post in KPPSC?
Educational documents, CNIC, curriculum vitae, domicile, character certificate, attested photographs and work experience letter in the corresponding field.
How many chances will be allowed to apply for the competitive examination?
Three chances will be allowed for each individual examination while four chances are allowed for the post of Provincial Management Service in the combination of competitive examination.
What is the passing standard in the interview?
60% is the passing standard in the interview for a job.
Can candidates other than KPK apply for a job through KPPSC?
No, only residents of Khyber Pakhtunkhwa may apply for a job.