National Testing Service - NTS Jobs in Pakistan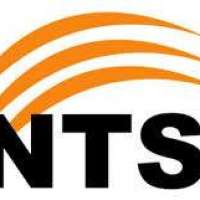 | | |
| --- | --- |
| Name | National Testing Service - NTS |
| Phone # | (051) 8444441 |
| Website | www.nts.org.pk |
| Address | Plot # 96, Street # 4, H-8/1, 44000 Islamabad, Pakistan |
Now a day, Pakistan govt. is trying to facilitate the nation with education by providing the facilities as much as possible. Because of this literacy rate increased in last decade. According to the Pakistan Economic Survey, 2017-2018, the literacy rate for entire Pakistan, includes ten years old and above is 58 percent. With this literacy rate jobs are also required to help the economy as well as for one's own lifestyle.
In the past, for advertising the vacancies there was only one source for people i.e. Newspaper. Sometimes people get to know about job after its deadline is finished. Now as this is the era of Technology, everyone has cell phones and internet. So, they could get job alerts immediately right after the announcement of the job.
There are many sites that entertain you with different job opportunities. But NTS jobs in Pakistan are an established platform that will assist you with jobs in all categories and domains in a systematic way. It will not only cover the currently jobs but also included those whose applying date is remaining but advertise earlier. NTS (National Testing Organization) is an association which is working for the prosperity of the inhabitants and gives each imaginable Job to all subjects of Pakistan. National testing Organization issues government work opportunities consistently. The NTS gives at least 15 days time limit so that applicants can present their application frame and expenses.
NTS offers government level jobs, as well as a few associations which are putting forth work through NTS test. NTS offers following different jobs in different sectors:
Agricultural jobs
Government Jobs
Teaching jobs
Healthcare jobs
Banking jobs
DPS jobs
Airport security forces (ASF) jobs
Research officers
Motorway police officer jobs
WAPDA jobs and many more.
How to Apply for NTS:
Check this page for latest NTS jobs and then Login to nts.org.pk for online Registration
The applicant may also apply via Prescribed Application Form which is available on nts.org.pk.
Apply for your ideal Test in the rundown of ventures reported in NTS online Registration Portal.
Instructions to Apply for NTS Jobs:
Select your ideal Post. The most effective method to choose a post.
Select your ideal test city. (Essential test city and optional test city).
Fill some other required data for the post
Terms and Conditions for NTS Jobs:
Tap on Apply catch to Apply for the ideal post then Submit for the ideal post
Download bank deposit slips from NTS online Registration Portal Datacell.nts.org.pk (Bank deposit slip is accessible on NTS online Registration Portal just).
Test Fee can be paid through bank deposit slip in any online branch of MCB, Meezan Bank, HBL or ABL
Enter bank deposit slip number into NTS online Registration Portal to additionally continue your application.
Send the deposit slip to NTS Headquarter: (Islamabad Office), Plot # 96, Street # 4, H-8/1, Islamabad.
Note:
Deficient or inappropriately filled enrollment subtleties won't be prepared.
It would be ideal if you remain intuitive with our site for qualified applicants list, test set, and all related data: www.nts.org.pk
Temporary qualified applicants rundown will be shown on our site on first started things out served premise of the Enrollment Form (inside two-week of the receipt of enlistment frame). Inquiries in regards to temporary information will be acknowledged inside 4 days as it were.
Last qualified hopeful rundown will be transferred 2 days after the last date of temporary rundown. Move number and test focus will be apportioned in last qualified hopeful rundown.
The move number slips will be dispatched by NTS around 10 days before the test date.
NTS will dispatch the outcome cards inside 7 days after the test date.
How many marks are required to pass NTS?
NTS has no basic standards of passing percentage. NTS only focuses on reserved the right policy. When majority of students get 60% marks, NTS makes the standard of 65% passing only. And when majority of students get 70% passing marks, then NTS makes the standard only 75%.
From where can I prepare for NTS test?
There is no specific syllabus or books for the preparation of NTS test. You can visit NTS website for past papers and sample papers relates to post and can get some idea about test method.
How I could know about my test centre?
When you apply for test or job there you have to choose the test city. NTS will make your centre for test in that selected city. Your test centre in that city will be informed via SMS and it will also be mentioned on your roll number slip.
From where I can get my roll number slip?
Just go to nts.org.pk and open the tab of roll no. slip. Write your test name and CNIC number you will get the roll no. slip. Download it and get its print because roll no. slip is mandatory for test.
After how many days of test result is announced?
Basically NTS test results are announced after 10 days but sometimes it depends on advertising company or department.
What to do next after passing the test?
After clearing test mostly interview is conducted, for which address and day for interview is informed via SMS on your mobile number.
Is it clear on website either job is private or Govt.?
Yes, NTS notify this either job is govt. or private. In adverts province mostly city as well and job nature either private or govt. and newspaper in which that ad is published , published date and last date for applying, everything is described clearly.