Pakistan Air Force - PAF Jobs in Pakistan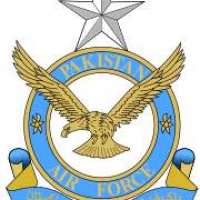 | | |
| --- | --- |
| Name | Pakistan Air Force - PAF |
| Phone # | 042-36671041 |
| Website | http://joinpaf.gov.pk/ |
| Address | 14-munir Road,munir Chowk |
Air Force of Pakistan became part of the ministry of defense on 14th of August 1947, 71 years ago. The major objective of the Air Force of Pakistan is to defend country's air boundaries. The PAF makes sure that the citizens live their lives with peace and free from any kind of fear. The employees of PAF are working hard to secure their country with the help of jet fighters. The main motto of the Pakistan air force is the symbol of Pride for the nation. It also provides air support to the Pakistan army and Pakistan navy.
Pakistan Air Force is providing jobs for both men and women on a very large scale. Latest jobs of Pakistan air force have been announced in 2023. This air force job offers attractive salary packages and immense benefits. You can see the announcement of air force jobs on this page to apply online. These jobs are offered in all parts of the country like Karachi, Lahore, Quetta, Multan, and Faisalabad etc. Air force jobs are announced twice a year for the brave and enthusiastic youth of Pakistan.
Two types of Commission:
Regular Commission
Special Purpose Short Service Commission
Regular Commission:
General duty pilot in Pakistan Air Force
Aeronautical Engineer in Pakistan Air Force
Eligibility Criteria for Regular Commission:
Age should be 16 to 22 years.
Intermediate science Pre Engineering second division
Selection procedure for Regular Commission:
Candidate has to pass these test stages for selection
A written examination
Intelligence test
Interview
Medical test
Candidate who qualify these tests will sent to (ISSB) for further test and final medical examination. After this the final merit list is arranged.
Selection Procedure for Special Service Commission in PAF :
Registration at PAF information & Selection Centers
Intelligence Test followed by Academic Test in following categories:
Engineering: General Proficiency Test
Education: Academic Test in the relevant subjects
Medical:
Initial Medical Examination and interview at I & S Centers.
Interview by AHQ Special Selection Board.
ISSB tests for Psychologists only.
Final medical examination at CMB, Karachi.
Job Categories available in Air force :
After passing matriculation in science with 60% marks , candidate is eligible to apply for this post. You can join this post in the following aspects.
Religious teacher
Aero- Technician
Aero-Support
Ground combat
Mechanical Transport driver
Sportsman
Musician
PAF Jobs For Civilian:
You can apply for multiple posts listed above after passing middle and matric degree.
Stenographer
Foreman
Laboratory Foreman
Assistant Foreman
Sports Coach
Assistant
Religious Teacher
Steno Typist
Civilian Store Keeper
Research Assistant
Library Assistant
Overseer (B and R)
Nursing sister
Charge Hand
Caterer
Lab man
General Machine Operator
Upper clerk
Librarian
Draughtsman
Lab Assistant
Physical Training Instructor
Anti- Malaria Supervisor
Male Nurse
Assistant Store Keeper
Lower Division Clerk
Khadim-e- Masjid
Store Man
Lab Attendant
Ferro Printer
Tracer
Cinema Operator
Medical Assistant
Fire Fighters
STM Technicians
Skilled Tradesman
Receptionist
Eligibility Criteria For Civilians in PAF:
Must be a citizen of Pakistan
For matric students age must be 16 to 20 years
Marital status should be single
Permanent Commission PAF Jobs Available After F.SC, FA, ICOM and ICS:
Permanent Courses
General Duty Pilot
Aeronautical Engineer
Air Defense
Admin and Special Duties
Eligibility Criteria:
Must score 60% marks in F.SC or equivalent degree
Ineligibility Criteria:
The medical unfit candidate is ineligible for the job
Information filled in form is wrong then the candidate is rejected
Provision of the Wrong certification
Candidate rejected twice by ISSB and GHQ
Unfollowed/ broken any rule or law
PAF Jobs for Girls:
Before 2003, women have been working in the air force in non-combat areas. But after 2003 women were allowed to work in combat areas like a fighter pilot and aerospace engineering in Risalpur PAF Academy. Doors of the air force are always open for the girl's youth of Pakistan. Women have been working very hard to provide their services for their country no matter what they have to face for it.