Pakistan Army Jobs in Pakistan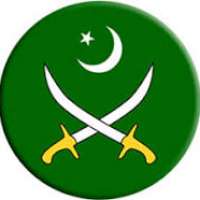 | | |
| --- | --- |
| Name | Pakistan Army |
| Phone # | 051-561-33841 |
| Website | https://www.joinpakarmy.gov.pk |
| Email | [email protected] |
| Address | Roomi Road Saddar Rawalpindi |
Pakistan army is playing a big role in providing vast benefits by offering tremendous jobs to the citizens of Pakistan. Pakistan army is offering jobs at different levels. Pak army announced the latest jobs for 2023. These jobs offer vacancies for the candidates who studied wither primary, middle or matriculation. They are also hiring girls for Pak army on a large scale. Civilians can also apply for various jobs offered in 2023.
Women of Pakistan are also giving outstandingly serving their country by joining Pak Army. Army Recruits people from Sindh, Punjab, KPK and Baluchistan. Most of the army jobs are announced in Lahore, Karachi, Faisalabad, Multan, Quetta, and Peshawar. Girls can apply for army job after completing graduation.
What are Benefits of working in Pakistan army?
Unlimited medical services for free.
Zero travel expenses not only in Pakistan but in the world.
Family can travel for free too for some time.
Entertainment facilities i.e. dinners, get-togethers, movie nights, club activities for women and children etc.
What is the average salary for Pakistan Army jobs?
Free rations, accommodation, transport.
Attractive salary, overtime payment, pension benefits.
Healthy environment, learning progress increases.
What is Compensation/Remuneration for martyred families?
Death insurance Benefit is Rs. 25, 00,000 only
Army Central Welfare Fund is Rs. 30,000 only.
Death-Cum-Retirement Gratuity (DCRG) provided based on total number of service years. It is maximum Rs. 10, 00,000 only.
Army wives Welfare Association (AWWA) provides Rs. 15,000
Leave Encashment is the amount of money received in exchange for the period when it is not availed by the army worker. It can be availed by the employee at the time of retirement, during services or at the time of leaving job.
Pay and allowance held in the credit balance of the individual.
Armed forces Personnel Provident (AFPP) Fund & Death Linked Insurance Scheme (DLIS). It is based on monthly subscription of employee and saved bonus
Family pensions
How Chief of Army Staff (COAS) is appointed in Pakistan Army?
The chief of Army Staff is appointed by the Prime Minister of Pakistan and this decision is put on hold until President of Pakistan approves it.
Following are some job categories in Pakistan Army:
Field Marshal: 5 stars
General: 4 stars
Lieutenant General: 3 stars
Major General: 2 stars
Brigadier: 1 star
Colonel
Lieutenant Colonel
Major
Captain
Lieutenant
2nd Lieutenant
Junior Commissioned Officer Ranks:
Subedar-Major
Subedar
Naib Subedar
Non – Commissioned Officer Ranks:
Battalion Havaldar Major
Battalion Quartermaster Havaldar
Company Quartermaster Major
Havaldar
Naik
Lance Naik
Soldier
What are Pay Scales in Army Jobs?
Field Marshal: BPS- Apex scale
General: BPS- Apex scale
Lieutenant General: BPS 22
Major General: BPS -21
Brigadier: BPS- 20
Colonel: BPS- 19
Lieutenant Colonel: BPS-18
Major: BPS- 18
Captain: BPS -17
Lieutenant: BPS-17
2nd Lieutenant: BPS-17
Subedar Major: BPS- 16
Subedar: BPS- 15
Naib Subedar: BPS -13 or 14
Battalion Havaldar Major: BPS-11or 9
Battalion Quartermaster Havaldar: BPS 11 or 9
Company Havaldar Major: BPS 11or 9
Company Quartermaster Havaldar: BPS-11 or 9
Havaldar: BPS- 7 or 8
Naik: BPS-7 or 6
Lance Naik: BPS- 6
Soldier: BPS-5
How to apply for Army jobs in Pakistan?
Check This Page for latest Pakistan Army job, Select your jobs and Visit https://www.joinpakarmy.gov.pk
You can apply online for the required post or you can download the form.
Fill all the requirements carefully by following the given instructions.
Attach all the required documents with the registration form and send it to your Army Selection and Recruitment center.
Candidate must register before the last date.
What is PMA long course in Pak Army?
The Pakistan Military Academy at Kakul (PMA), also known as PMA Kakul, is a military academy in Kakul, Abbottabad that offers two-year accredited federal service military education.
What are Age requirements for joining long course in Pakistan Army?
For Civilians:
17-22 years of age for Intermediate or equivalent qualification.
17-23 years of age for 2 years graduation degree.
17-24 years of age for 4 years graduation degree.
How do we know if we are selected for the post?
Once you have applied for the post, you will get notified via email or message etc. if you are shortlisted for the test/interview. After scoring passing marks in the test then you will get called for an interview. And after passing the required stages you will get higher for the specific post.