PTCL Jobs in Pakistan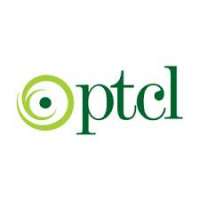 | | |
| --- | --- |
| Name | PTCL |
| Phone # | +92-51-2283005 |
| Fax # | +92-51-2263733 |
| Website | ptcl.com.pk/ |
| Address | Block-E, G-8/4, Islamabad-44000, Pakistan |
Pakistan Telecommunication Company limited is a national Telecommunication company in Pakistan which provides telephone as well as data services to customers nationwide. It was founded in 1947 and now despite many other wireless services, Ptcl corporates supervises and employ 2000 Telephone exchanges forming largest fixed-line network. It serves as a basic backbone in Pakistan's Telecommunication Infrastructure.
Services:
Voice service (telephone Call Service)
Vfone Services which was shutdown on 31st August 2016 nationwide (based on 1900MHz WLL frequency CDMA200 Network)
Internet Services (VDSL2 and FTTH GPON)
Wireless Services (EVO nitro or charji Evo)
IPTV Service (Smart TV)
Hiring Process:
It consists of the following steps:
Application Submission
Shortlisting
Interview
Final Selection
Offers
1. Application Submission:
Simply go to PTCL Home page and make an account.
Fill the online form containing personal as well as Academic data and submit.
2. Shortlisting:
After the submission of the application, The PTCL recruitment experts will select the candidates best suited for the relevant post.
3. Interview:
The shortlisted candidates are called for interview which is composed of two parts.
Initial Interview
Final Interview
Depending upon the nature of the post either panel interview or one-to-session was done with expert team to judge the candidate relevancy for the post.
4. Final Selection:
Based on both interview final selection is done by recruitment expert team.
5. Offers:
After the final selection, the candidate is provided with different offers depending upon the post such as pay package and job location etc.
Job Type:
Internships based
Permanent based
Job Categories:
Engineering
Software and Web development
Human Resources
Computer Networking
Legal affairs
Sale and marketing
Job Posts:
Assistant Manager of Corporate Support
Assistant Manager
Assistant Manager (Software Development)
Assistant Manager (Legal)
Assistant (NOC Network)
Assistant (IP Network Security)
Assistant (NOC platform operation)
PTCL Jobs in Pakistan:
PTCL jobs are announced for multiple cities such as Karachi, Lahore, Islamabad and Multan etc.
Online PTCL portal help the job seekers to search the latest jobs in an easy way by signing up into PTCL portal and submit their resume. The online recruitment is done on availability of jobs at PTCL jobs portal.
You can search for the PTCL jobs directly in the PTCL home page by just go to PTCL and login into your account, the latest jobs appears. You can apply for any available jobs that meets your requirement by just uploading your online filed resume at PTCL portal with single click.
The PTCL jobs can be searched by putting the area of interest and location in the search box on PTCL job portal. Then depending upon your online and written search jobs appears if available in a particular area.
PTCL jobs are announced in a month or after two to three months on an available vacancy based.
How can we apply for ptcl jobs?
After searching for a job in an area of your interest, you can apply on PTCL official website by signing in. You can also upload or update your resume in case of no job.
In case, if no job is available, can I still apply?
Yes, you can update your resume by going into MY Profile and specify your interest area. The written information is saved into talent pool and recruitment team will contact if they find any job in your interest area.
Do I must have the experience of working with PTCL company?
No, it's not necessary, Company will hire you on the basis of your expertise but having an experience is an extra benefit.
Can I apply for multiple jobs at one time?
Yes, you can apply
Is my information kept confidential?
Yes, your personal data is kept confidential as it can be just reviewed by recruitment expert team.