ZAMEEN.COM PARENT GROUP EMPG RAISES $100M SERIES D INVESTMENT
Fri 08th February 2019 | 04:29 PM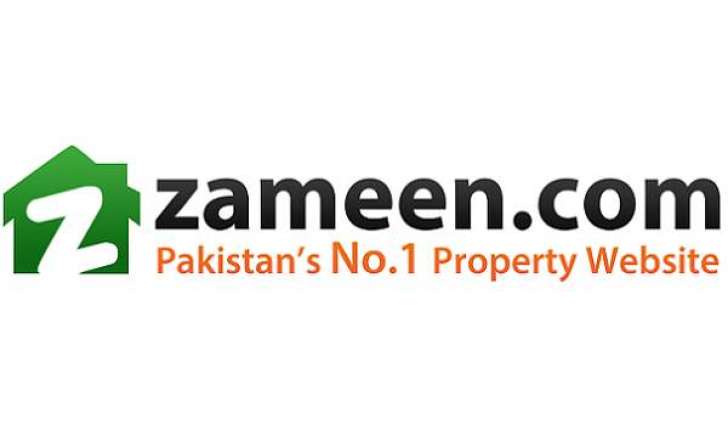 Emerging Markets Property Group (EMPG), the parent company of Zameen.com and reputed property portals in the Middle East, North Africa and South Asia regions, has announced that it has successfully closed a round of investment amounting to $100 million, the largest funding round in the group's history.
EMPG's round was led by KCK Group while eight other investors, including Exor Seeds, participated in the round.
KCK Group is an investment fund which focuses on diverse sectors including life sciences, energy and industrial technologies. Exor Seeds is affiliated with Exor, the holding company controlled by the Agnelli family. Exor is one of Europe's leading diversified holding companies with a net asset value of over $24 billion, and a portfolio including distinguished names such as Ferrari, Fiat Chrysler Automobiles, Juventus FC and The Economist.
In addition to Zameen.com in Pakistan, EMPG owns and operates Bayut.com in UAE, Bproperty.com in Bangladesh, and Morocco's Mubawab. To date, EMPG has raised a total of $160 million, making it the one of the highest funded tech companies in the region. The group is present in 40 cities across the UAE, Pakistan, Bangladesh, Morocco, Spain and Romania, with over 2,000 employees.
As EMPG's Pakistan's arm, Zameen.com has firmly established itself as the country's leading real estate brand, present across 30 cities and employing upwards of 1,500 people in technology, sales, marketing and various other functions. It is also the largest home-grown tech start-up in the country.
Zeeshan Ali Khan, CEO of Zameen.com and Co-founder of EMPG, said, "Zameen.com has grown from a nascent start-up to the leading property tech player in Pakistan. Along the way, we have created unmatched systems, products and technology solutions to propel the country's real estate market, gaining global recognition. We remain committed to developing this image of Pakistan as a beacon of opportunity."
Group CEO Imran Ali Khan said the funds raised by EMPG would be used for acquisition and investment opportunities, technology development, and to further strengthen all portals' position as top players in their respective markets. "Pakistan is an integral part of our overall business. We view the country as a growth engine in the region and will aggressively invest in Pakistan in the coming years."
-END-
About Zameen.com:
Zameen.com is Pakistan's leading online property player with 14,500+ registered agents providing more 11 million listings to over 5.5 million monthly online visitors. We have expanded our services to including marketing and sales of major primary real estate projects across Pakistan. In our commitment to shaping the Pakistan real estate industry, we have introduced Pakistan's first and only property price Index, closely tracking the market trends. We believe strongly in our country's attractiveness for investors and conduct Pakistan's largest series of industry expos nationwide as well as a showcase Pakistan Property Show in Dubai, UAE to help bolster this image. Zameen.com is proudly Made in Pakistan.
For more information, visit www.zameen.com.
About EMPG:
The Emerging Markets Property Group (EMPG) owns and operates bespoke property verticals in emerging markets, primarily in the Middle East and South Asia. The group's flagship ventures are Zameen.com in Pakistan, Bayut.com in the UAE, Bproperty.com in Bangladesh and Morocco's Mubawab. Our offices in 40 cities across 6 countries house 2000+ talented and passionate change drivers pushing the limits of industry innovation in their domains.